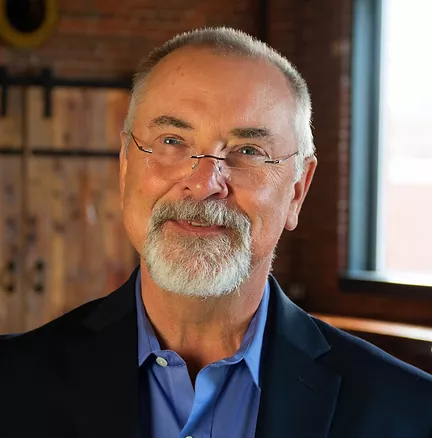 2022 Candidate for New Hampshire State Representative
Nashua's Ward 3
Paul Berube
Age (as of Election Day) - 70
Position Sought - State Representative, Nashua, Ward 3
Party Affiliation - Republican
Family - Married (46 yrs) 3 Children, 2 grandchildren
Does anyone in your family work in politics or government?
I served in the US Air Force
My son is currently serving in the U.S. Coast Guard
Education
Earned Doctorate – Bakke Graduate University - Transformational Leadership for the Global City
MA in Historical Theology – Oral Roberts University
BA Behavioral Sciences and Organizational Management -Hawthorne College
AA General Studies – Daniel Webster College
Graduated from Nashua's Bishop Guertin High School
Occupation
Founder of Gate City Church, Nashua, New Hampshire (38 years)
Founder and Chancelor of Nashua Christian Academy (20 years) A traditional private K-12 College Preperatory School.
Founder of Grace Outreach International An international Humanitarian Aid and mission network working in multiple nations including Myanmar, India, Nepal, Thailand, Philippines, Guatemala, Rumania and Ukraine (currently spear-heading aid to Ukrainian refugees in Uzgorod, Ukraine).
Focus is combatting Trafficking, humanitarian aid, water projects, children's health initiatives.
Creator of the Greater Nashua Growth and Healing program which is providing Anger Management Resources, Grief and Loss Services, Boundaries Classes and Financial Management assistance to people in Greater Nashua.
Founder of Gate City Church Celebrate Recovery Program which helps those who struggle with drug and alcohol addictions to break free from their addictions and reset their lives.
Board of Directors for the Acts Bible College and Seminary in Yangon, Myanmar / Also serve as an adhoc visiting professor there.
Previous or Current Elected or Appointed Office
State of New Hampshire Drug Czar under Governor Benson
Campaign website: www.paulberube4NewHampshire.com
Why are you seeking elective office?
Deeply concerned over the direction of our state and nation.
I believe I have a leadership skill set that could help serve the people of this wonderful state.
The single most pressing issue
A.Safe Schools:
My hope would be to see every school in the State of New Hampshire emulate the Israeli Model for School Security.
B.Drug and Alcohol Crisis: The Fentanyl Pandemic
We need to do more than provide Narcan and clean needles – we need to help people break the addiction cycles and reset their lives
C. I would also be a strong proponent for Educational Choice.
All New Hampshire families and students should have access to the best education available, regardless of economic standing.
Critical differences between you and the other candidates seeking this post?
Though well meaning , many serving as NH State Reps have strayed from main stream thought to foster and emulate progressive dogma.
Describe the other issues that define your campaign platform
I am a strong Constitutionalist
I am Pro-Life
I will vote against all income and sales taxes.
I am committed to Election Integrity
What accomplishments in your past would you cite as evidence you can handle this job?
I am a Veteran – A true Reagan Conservative
I am a proven Leader
I know how to live within my means
I know how to effect constructive change
I am committed to the people of this City and State
The best advice ever shared with me was …
Advice found in the Book Lincoln on Leadership by Donald T. Phillips
I am exceedingly anxious that this Union, the Constitution, and the liberties of the people shall be perpetuated in accordance with the original idea for which that struggle was made, and I shall be most happy indeed if I shall be a humble instrument in the hands of the Almighty, and of this, his almost chosen people, for perpetuating the object of that great struggle.
--Abraham Lincoln - February 21, 1861
What else would you like voters to know about yourself and your positions?
Appreciate the New Hampshire advantage and don't want to lose it
Born, raised and educated in the City of Nashua
As a Ward 3 State Representative I will work hard for you.